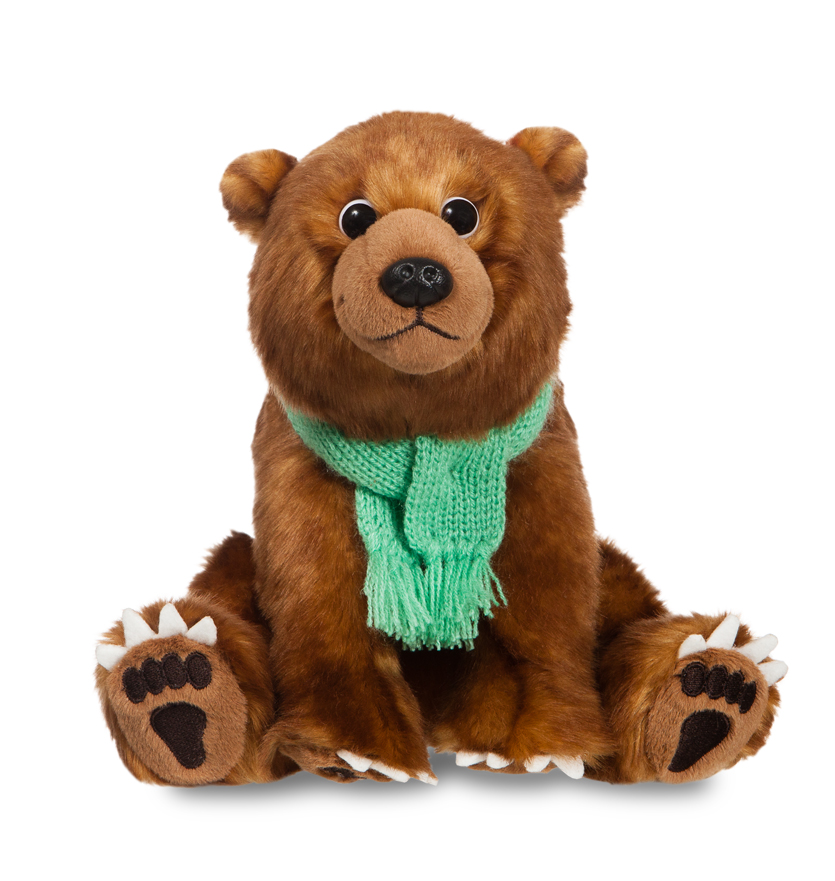 Join the bear hunt and pick up your very own Bear Hunt plush toy, launched this month from Aurora!
These gorgeous Bear Hunt plush bears are now available in stores this month (in small, medium or large size) – in plenty of time for you to take home for Christmas!
You can pick up this bear from a range of retailers, including Waterstones, Foyles, Harrods, Blue Diamond Garden Centres and Haskins.
Martin Ringer at Auroraworld, says, "We're Going on a Bear Hunt is an evergreen property that we have long wanted to develop into a plush character. The upcoming Channel 4 animation has given us the opportunity to make this dream a reality. Auroraworld has a long history of working with many classic children's literary properties. We're Going on a Bear Hunt is a fantastically exciting addition, and we know it will be a great success."
Julia Posen, EVP and Commercial Director of Walker Books' Group Rights and Development Division says, "Aurora has done an amazing job of bringing the character of bear to life and we are delighted to have them on board as our plush partner for We're Going on a Bear Hunt. With the film set to be a firm family favourite over Christmas, this beautiful bear is an irresistible gift for fans of all ages."
Don't miss this one-off half hour special on Channel 4 at 7:30pm on Christmas Eve, with a repeat at 5:25pm on Christmas Day!