Michael Rosen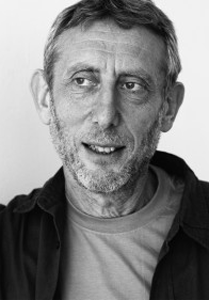 Michael Rosen's best-selling titles for children include Little Rabbit Foo Foo, Michael Rosen's Sad Book, This is Our House, Tiny Little Fly, Dear Mother Goose and its sequel Dear Fairy Godmother. He has also written many collections of poetry, including Bananas in My Ears. Michael received the 1997 Eleanor Farjeon Award for distinguished services to children's literature, and was the Children's Laureate from 2007 to 2009. Michael lives in London with his family.
"I'm always amazed and delighted by 'bear hunt'. It's a chant, a poem a fun and games romp with actions to make up… When I was asked to turn it into a story to be illustrated, I wondered if it was possible but I had a try, added some words of my own and waited. Then came the day I saw Helen's pictures – and I was utterly blown away. She had turned those words into a family epic."
If you are in the UK, visit walker.co.uk for a full list of Michael's books.

Watch a video of Michael performing We're Going on a Bear Hunt in our Videos section. To watch more videos of Michael, visit michaelrosen.co.uk
Helen Oxenbury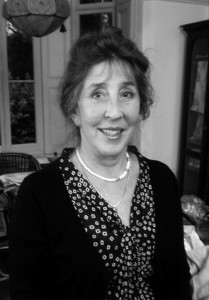 Helen Oxenbury is among the most popular and critically acclaimed illustrators of all time. Her many award-winning books for children include Farmer Duck by Martin Waddell; There's Going to Be a Baby by John Burningham and Charley's First Night by Amy Hest; as well as her classic board books for babies.
Helen won the 1999 Kate Greenaway Medal for Alice in Wonderland. She lives in London.
"Michael and I never met until after the book was finished, but what was wonderful about it was there was nothing described in a way that restricted me. I modelled the children and the dog on my own. The bear's posture I modelled on a friend who had depression, with his dropped shoulders – I felt the bear was probably lonely and wanted company rather than eat the children!"
For a full list of Helen's books, visit walker.co.uk.