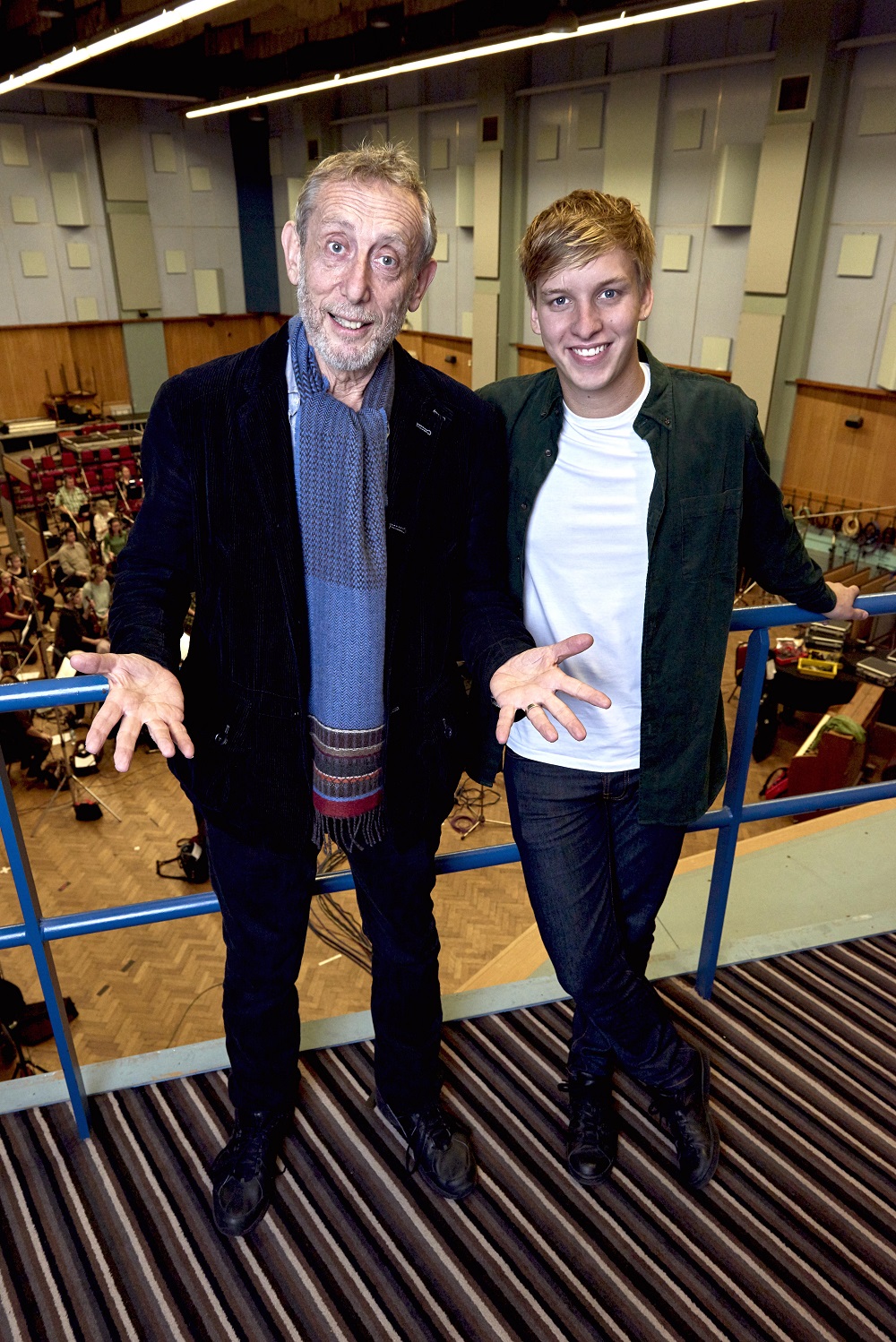 This Christmas, Channel 4 will be airing a special animated adaptation of We're Going on a Bear Hunt! And it has just been announced that acclaimed British singer-songwriter George Ezra has written and recorded the theme song.
The 23-year-old, whose debut album Wanted On Voyage was one of the UK's best-selling of 2014, has penned a distinctive, sweet song called Me & You for the film's soundtrack. Me & You marks the first time that George has composed a bespoke song for film or television.
Speaking at Abbey Road Studios, where the film's score was recorded, George Ezra said: "Growing up this story was one of my absolute favourites and my mum read it to all of us for many years. In fact she still reads it to her class at school. But this animation is so much more than just a Bear Hunt and I cannot wait for everybody to see it this Christmas. Ho Ho Ho."
The original score for We're Going On A Bear Hunt is composed and conducted by the multi-award-winning Stuart Hancock (Atlantis, Crazyhead) and was recorded at Abbey Road Studios with City of London Sinfonia. The 53-piece ensemble was joined by 50 young singers from the London Youth Choir.
Stuart Hancock, composer, said: "It's been a real thrill to create the music score for We're Going On A Bear Hunt, and I've loved helping tell its story and capture all the new emotions that the animators have brought to it. Recording with City of London Sinfonia and London Youth Choir has been a blast and I can't wait for the world to see this at Christmas!"
This Christmas, Channel 4's half hour film will expand the universe of the much-loved book for a truly festive family treat. Olivia Colman (Broadchurch, The Night Manager), Pam Ferris (Matilda, Call the Midwife) and Mark Williams (Harry Potter, Father Brown) will breathe life into the brand new characters of Mum, Grandma and Dad respectively. Michael Rosen, who wrote the best-selling book, will play the Bear.
Produced by the makers of Channel 4's hugely-popular The Snowman and The Snowdog animation, We're Going on a Bear Hunt has been made with exquisite, hand-drawn animation. The film is set to enchant a whole new audience with its story of perseverance, optimism and a love of nature.
The official We're Going On A Bear Hunt soundtrack featuring George Ezra's Me & You will be available from Friday, 23rd December .