Story Packs from Yellow Door
A  new range of We're Going on a Bear Hunt resources combining a story pack alongside hands-on resources to create an engaging cross-curricular learning journey through one of our most well-known and much-loved picture books. Each talk and play story pack includes large plastic story cards for discussion and story sequencing, a 32-page guide, games and a Resources CD-ROM. Children will love to get to grips with the story using the gorgeous wooden character set. Combine these new literacy resources with the original story books and get ready to go on a bear hunt adventure!  Find out more at www.yellow-door.net 
[ezcol_1half_end]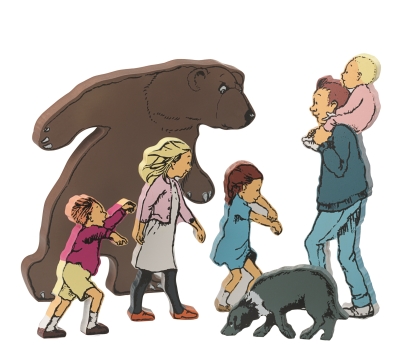 [/ezcol_1half_end]
Storysacks
We're Going on a Bear Hunt storysacks include a plush bear, characters, activity mat, cardboard scenery, copy of the book with DVD, Board games, book on bears and teaching materials.  The perfect way to take the family on a journey through the sensory playmat and into the dark cave!
For more information visit www.storysack.com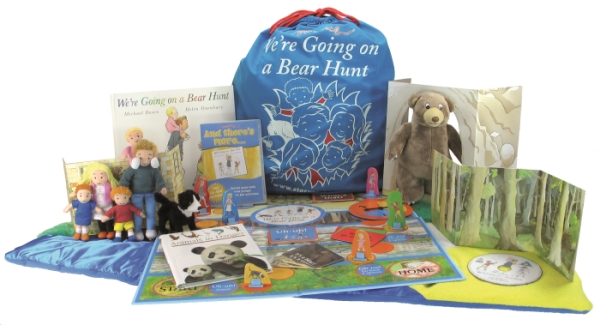 JHR Educational Playgrounds
We're Going on a Bear Hunt story friezes, chalkboards, whiteboards and spin wheels for the playground.
For more information visit jhreducationalplaygrounds.co.uk
[ezcol_1half]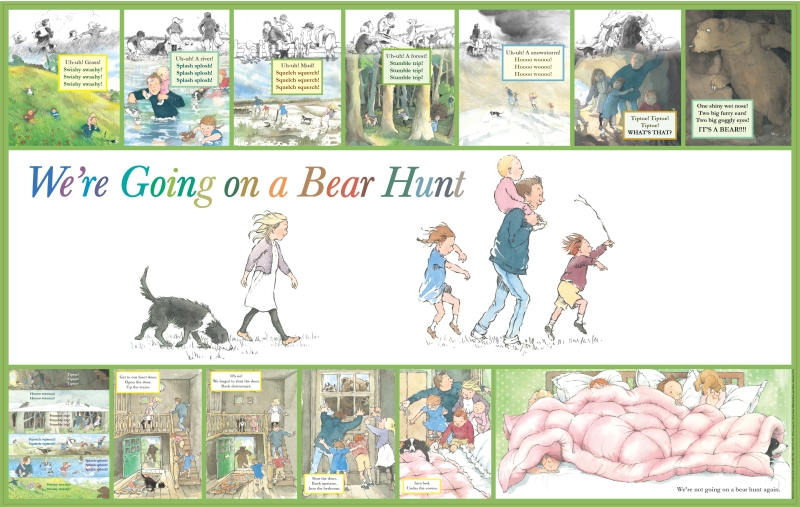 Story Frieze. Different Sizes available from jhreducationalplaygrounds.co.uk

[/ezcol_1half] [ezcol_1half_end]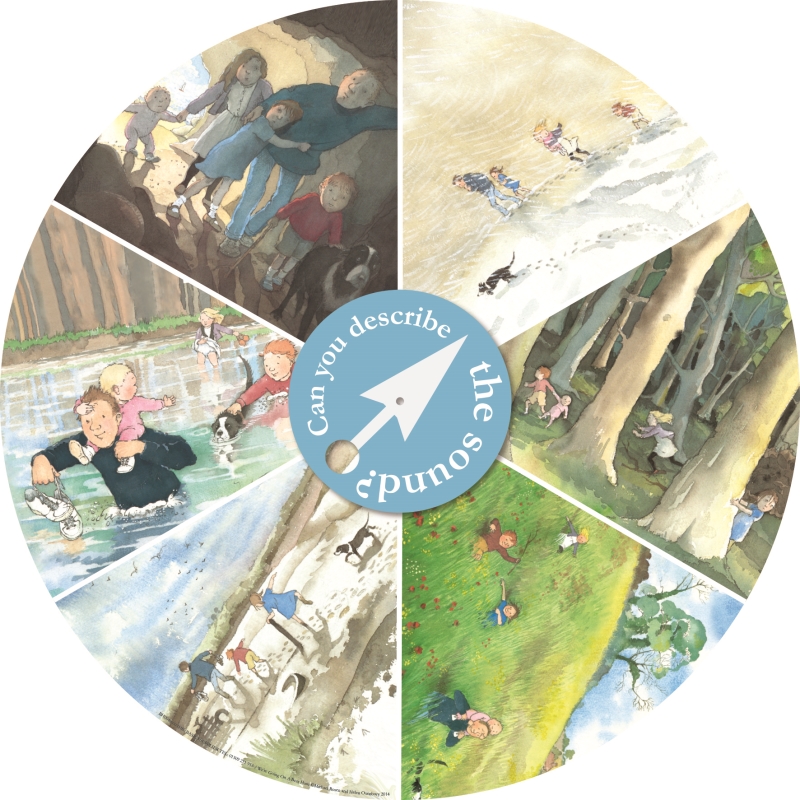 Spin Wheel. Different Sizes available from jhreducationalplaygrounds.co.uk
[/ezcol_1half_end] [ezcol_1half]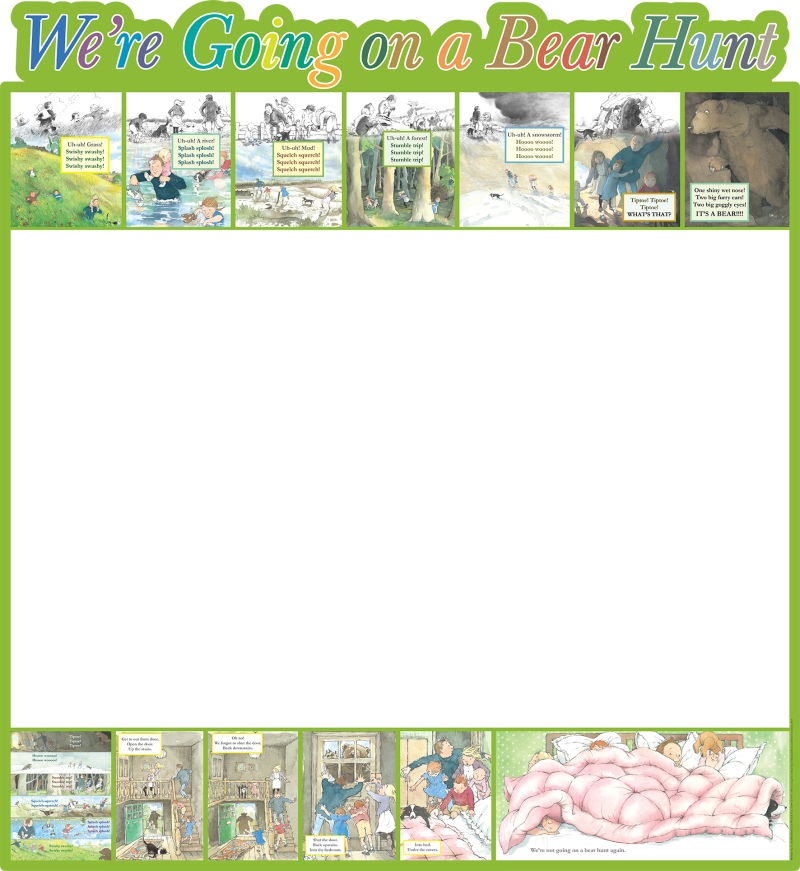 Story Whiteboard. Different Sizes available from jhreducationalplaygrounds.co.uk
[/ezcol_1half] [ezcol_1half_end]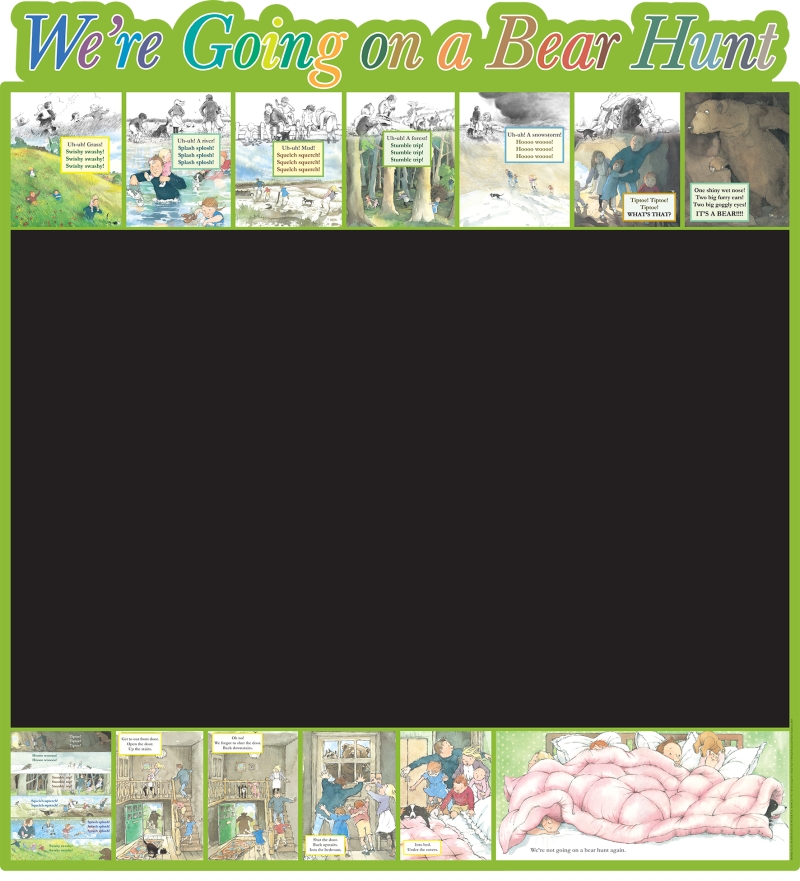 Story Chalkboard. Different Sizes available from jhreducationalplaygrounds.co.uk
[/ezcol_1half_end]