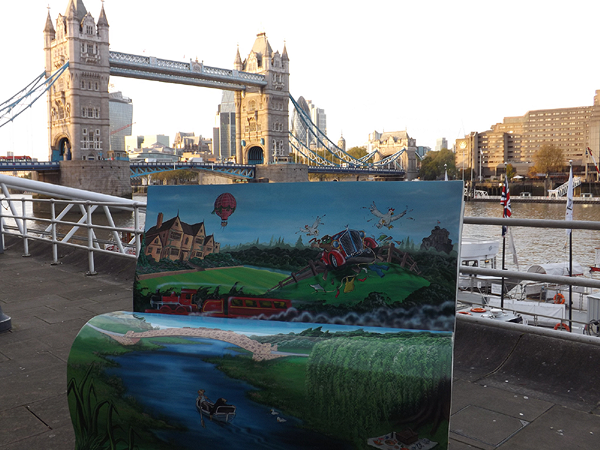 A brilliant new literary scheme called Books About Town is re-creating famous books as benches, including Kenneth Grahame's The Wind in the Willows, George Orwell's 1984 and J.M. Barrie's Peter Pan. Walker Books are going to have our very own We're Going on a Bear Hunt bench.
The benches – which will resemble giant open books – will hit the streets of London for 10 weeks over the summer.
The National Literacy Trust commissioned the benches and will auction them to raise money to help tackle low literacy rates, and Walker Books are a proud sponsor along with KPMG.
Michael Rosen said Coram's Fields would be his choice for the Bear Hunt bench. "It's the world's first purpose-built playground still in use, so in a way it's a rare monument to the importance of play."
He added: "I love the idea of sitting on giant books. With the Bear Hunt big BookBench, I suppose you can say that you can't go through it, but you can go over it, you can go under it or better still you can sit on it. I think that people seeing bookbenches in the street will chuckle and remind each other about a good reading experience."
Find out more about the project at booksabouttown.org.uk